Sales Network
Chaoyang Huaxing Wanda Tire Co., Ltd. has a modern inner tube production base, advanced production equipment and scientific management mechanism, exquisite inner tube industry technology, technological innovation and quality assurance system, which have laid a solid foundation for the company's development.
In line with win-win cooperation with major merchants, the company is committed to building a high-end brand in the inner tube industry with the core of "focusing on product quality, abiding by contracts and reputable reputation"; it has established strategic cooperative relations with many well-known customers. For example: Guizhou Qianjin Tire, Chaoyang Langma Tire, Hubei Second Automobile, Shanghai Shuangqian and other main engine manufacturers cooperate with tires.
Chaoyang Huaxing Wanda Tire Co., Ltd. has high-quality elite employees, professional technicians, management talents and marketing elites, with an annual production capacity of more than 10,000 sets, which can meet the requirements of batch matching; products are exported to the United States, Brazil, Russia, Pakistan, etc. 30 Many countries and regions; the company's products are extremely cost-effective, providing customers with better choices.

Domestic Sales Network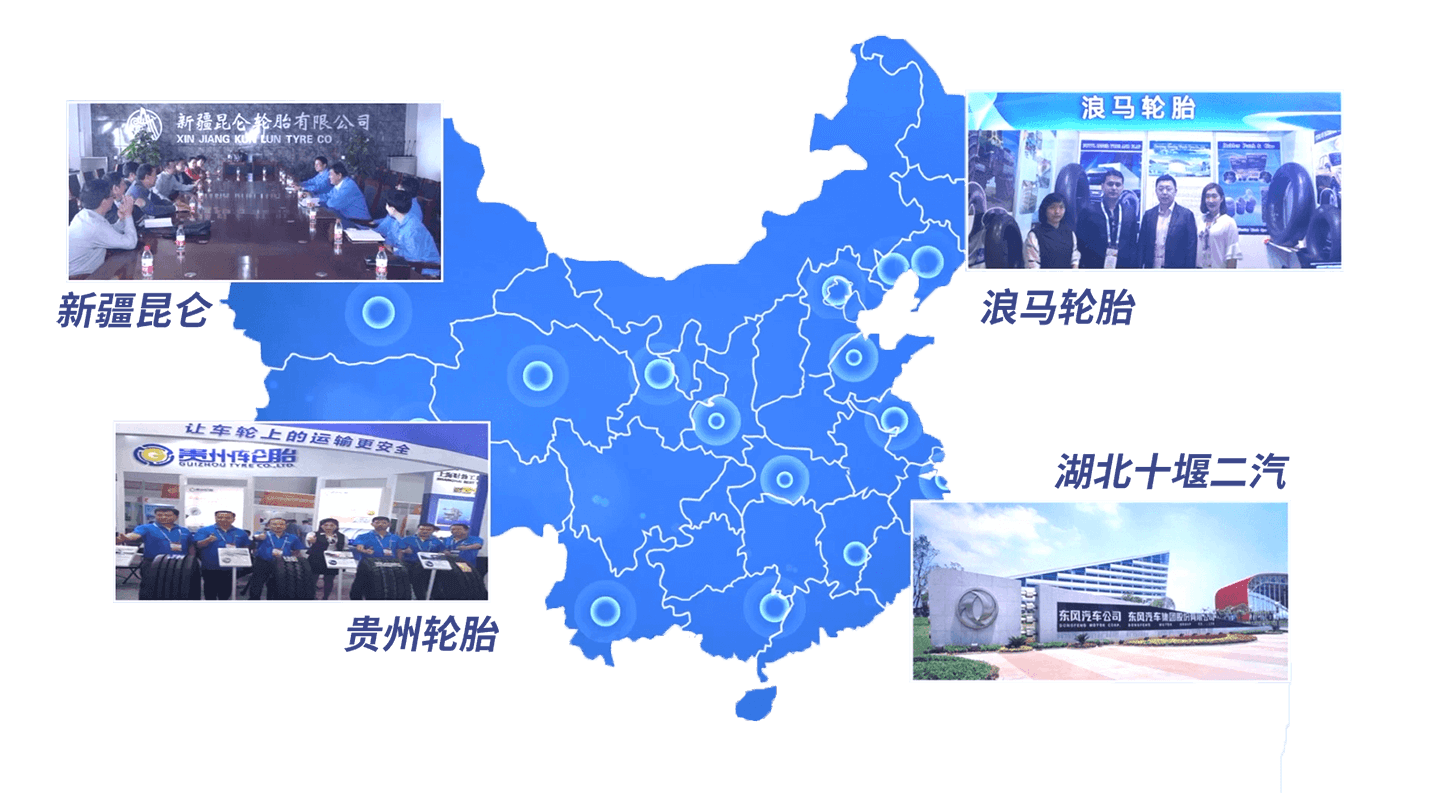 Overseas Sales Network