Huaxing Wanda is committed to building "China's largest inner tube production base"!

2021.08.23

News
As of the end of October, Chaoyang Huaxing Wanda tyre Co., Ltd. has produced 15 million butyl inner tubes this year, achieving an output value of 600 million yuan.
Relying on sales agents in 30 domestic provinces, cities and regions, matching with Xinjiang Kunlun, Guizhou tyres, Langma tyres, and exporting to Pakistan and more than 20 countries (regions) in Africa along the "Belt and Road", Huaxing Wanda is working hard Realize the goal of "China's largest inner tube production base".
Huaxing Wanda was founded on April 18, 2013. After three phases of expansion, it has formed a daily production capacity of 60,000 butyl inner tubes and an annual output of 20 million.
During the construction of the project, the company took the lead in adopting the auxiliary equipment and feeding control system in the industry in accordance with the highest level requirements of the benchmarking enterprises in the construction industry, and manufactured the inner tube pressing line and inner tube vulcanizing machine with independent technology as the leading factor. Computer cluster control. The company implements all-weather monitoring of the production process, and applies international advanced inner tube research and development and testing equipment to ensure excellent and leading product performance.
In view of the current domestic inner tube, cushion belt situation and the company's current situation, the company is planning a new corporate development blueprint.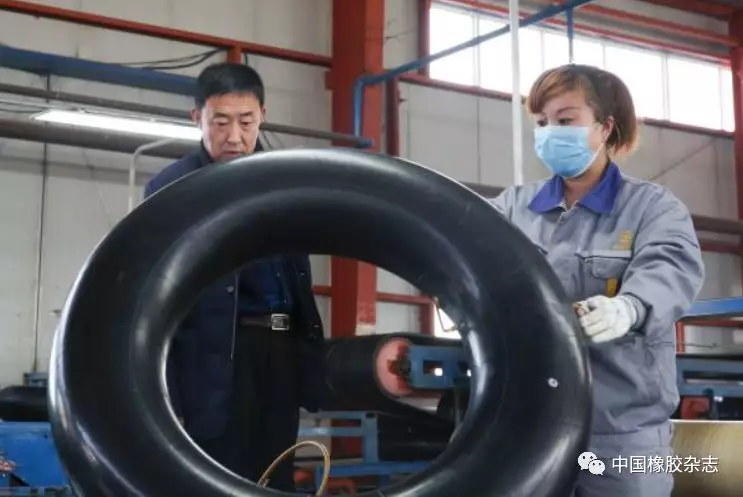 The company insists on relying on the scientific research strength of colleges and universities to take the road of independent innovation. As early as last year, Huaxing Wanda tyre launched a school-enterprise cooperation model and became a postgraduate internship base of Shenyang University of Chemical Technology. In the past two years, more than 20 postgraduates from the university have been stationed in the company, and the company is responsible for providing research funds of 400,000 yuan each year. It has played a role in the research and development of new products, the promotion of 4S management methods, and the application of enterprise standardization management.
This year, Huaxing Wanda tyre Company selected two graduate students and two undergraduate students from Shenyang University of Chemical Technology. On October 24 this year, Chaoyang Mayor Fu Zongyi and Shenyang University of Chemical Technology President Xu Guangwen jointly unveiled the Liaoning Provincial Professional Degree Graduate Joint Training Demonstration Base.