New Presidium Unit Style Chaoyang Huaxing Wanda Tyre Co., Ltd.

2021.08.23

News
With the development of hollow tyres, the domestic tyre market in my country is becoming more and more difficult, and there are many inner tube companies that have been in trouble and even switched or stopped production. It has come to more and more markets and has become the first choice for many automobile and tyre manufacturers. It has also entered the international market and has been recognized by more and more customers. What is even more rare and surprising is that the company has no full-time salespersons for such a large production and sales volume.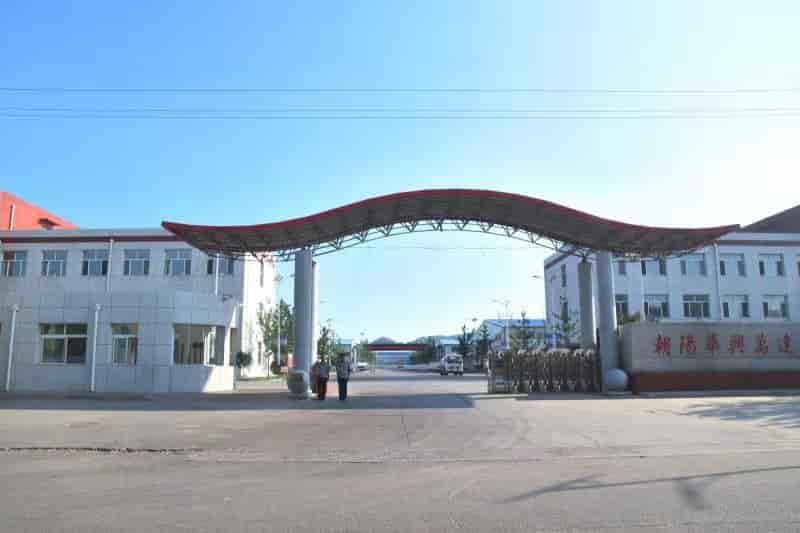 Chaoyang Huaxing Wanda tyre Co., Ltd. was established in April 2013 and is located in Chaoyang Beipiao Automobile and Motorcycle Parts (tyre) Industrial Park. Formerly known as the state-run Beipiao Rubber Factory established in 1958, it has rich experience in inner tube production and advanced production technology. It has 1,800 employees and is a large-scale private joint-stock enterprise group integrating production, supply, sales and research. The company's products are closely related to automobile tyres, including automobile inner tubes, tyre cold patch films and water entertainment cushions. Automobile inner tubes and cushion belts are complete in varieties and models, covering heavy trucks, light trucks, engineering, agriculture, forestry, ports and other vehicles and various models. The cold patch film includes more than 80 kinds of the above and motorcycle inner and outer tyres. The industrial land is 150,000 square meters, with an annual output of 20 million butyl inner tubes, including 17 million truck inner tubes per year, 600,000 engineering inner tubes per year, 100,000 forklift inner tubes per year, 12 million strips per year, and cold storage tubes. 15 million pieces of refill film per year. In November 2016, it became a high-tech enterprise. The company has 1 invention patent and 10 utility model patents. 5 invention patents and 10 utility model patents have been accepted.
Focus on professionalism, strive for excellence, and continue to grow in performance
Chaoyang Huaxing Wanda is dedicated, focusing on the production of inner tubes, focusing on the control of product quality, and focusing on the management of the whole process from reclaimed rubber to rubber products; Chaoyang Huaxing Wanda is professional, and it is a focus that is free from distractions and selfless. sex profession. It is precisely because of its focus on product quality, on every production process, and on technology and cost management that Huaxing Wanda can not take the initiative to compete for the market, but to do something and refrain from doing things, to be the ultimate, and to win without competition. , to win the market with products.


Chaoyang Huaxing Wanda tyre Co., Ltd. has the largest output of inner tubes and cushion belts in the world, accounting for about 50% of China's maintenance market share. The "Shengshi" brand inner tube produced by the company has become a famous brand product in Liaoning Province. Cooperate with many manufacturers such as Xinjiang Kunlun, Langma tyre, Guizhou Qianjin tyre, Hubei Second Automobile, Changchun FAW and so on. It has been exported to more than 30 countries such as the United States, Brazil, Russia, and Pakistan.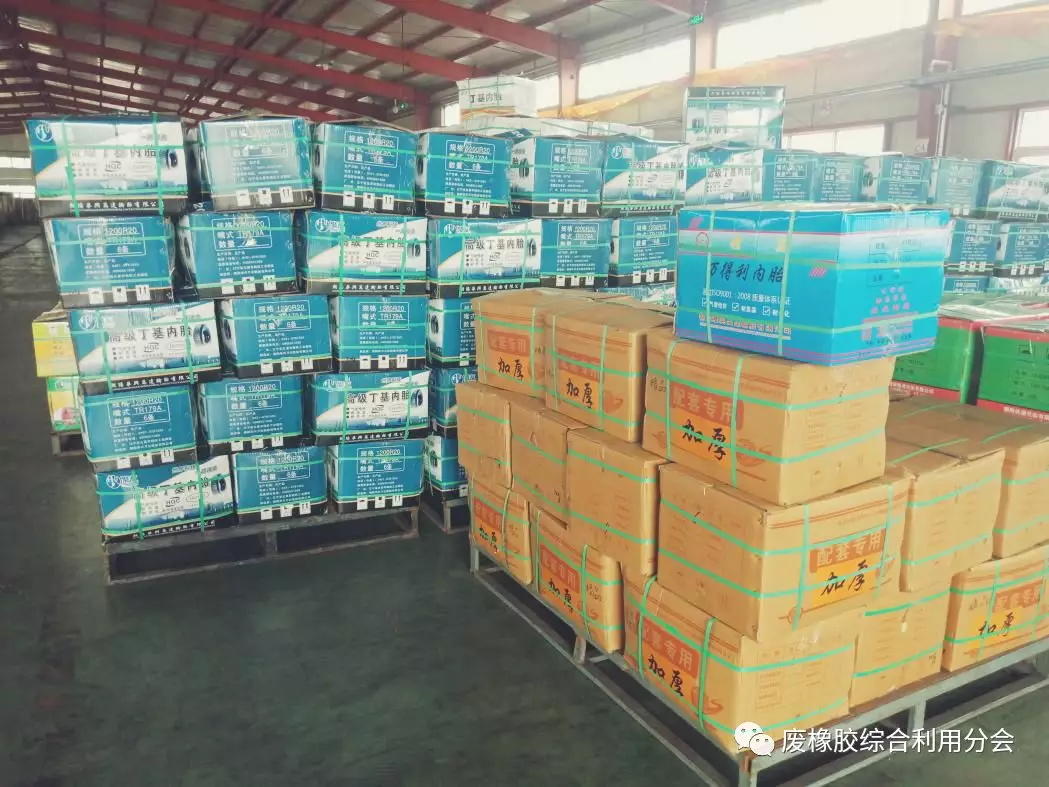 Chaoyang Huaxing Wanda tyre Co., Ltd. not only has advanced production equipment and exquisite craftsmanship, but also has strict requirements on quality, from the control of the raw material purchase process to the inspection of finished products, all of which are advanced domestic testing technologies. Among them, 36 sets of new high-efficiency mixers, 22 sets of 450 type open mixers, 2 sets of 300 type rubber filters, 8 sets of 250 type rubber filters, 5 sets of 250 type extruders, 6 sets of 200 type extruders, 560 22 sets of open mills, 4 sets of 660 mills, 8 production lines, 42 sets of inner tube interface machines, 750 sets of inner tube vulcanizers, 205 sets of gasket vulcanizers, one valve production line, 3 cold patch production lines, etc. Equipment with an installed capacity of 21000KVA, the above equipment are provided by domestic well-known brands and Taiwanese manufacturers. To ensure the stability and reliability of quality in similar products, the company has obtained IS09001, ISO14001, OHSAS18001 system certification in order to achieve long-term and lasting development, and entrusted the product to the National Rubber tyre Quality Supervision and Inspection Center for inspection, the inspection items The test results meet the requirements of the national standard GB7036.1-2009. Since it was put into production in 2014, it has completed the first five-year plan-to become the world's largest production base for inner tubes and pads. The second five-year plan is to stabilize the existing production capacity after 2019, change from quantitative to qualitative, and build a world-class well-known brand. Make a fuss about tyre accessories, develop high-end tyre pads and automation equipment. It is expected to be built into a demonstration enterprise for comprehensive utilization of waste tyres within two years.
The company has strong technical force, a long history of inner tube production, the experience of an old state-owned enterprise and the leadership team of nearly 20 years of fresh blood that integrates advanced technology and technology at home and abroad such as South Korea, Taiwan, Shanghai and China; the team cooperates with Beijing University of Chemical Technology. , Dalian University of Technology, Shenyang Institute of Chemical Technology, Shenyang University of Science and Technology and other colleges and universities closely cooperate, and are in a leading position in China in terms of technology, equipment, technology, energy consumption and so on. Now it has become the Liaoning Province Waste Rubber Inner Tube Harmless Reuse Engineering Research Center and the postgraduate training base of Shenyang University of Chemical Technology. It is also the municipal enterprise technology center of Chaoyang City. There are dozens of scientific research achievements in technical formula, production automation and intelligentization. These achievements and rich experience in inner tube production enable Huaxing Wanda products to have low power consumption, low coal consumption and high production efficiency. Coupled with the unique process formula, the production cost is lower than that of its peers. , the product has a very high cost performance and has an overwhelming advantage in the market competition, so it has developed rapidly since the factory was established in 2013. All reclaimed rubber produced is used in the production of inner tubes and cushion belt products, and all reclaimed rubber products have internal control standards. It not only adapts to its own physical properties and performance, but also adapts to its own process production performance. Compared with other manufacturers, it has fewer links such as transportation and packaging, saving costs. With years of experience accumulation, engineers have summed up many unique process properties of reclaimed rubber, which are unique in improving the physical properties of inner tubes and pads, improving yield and production efficiency, and reducing production costs, making Huaxing Wanda a leader in the industry and developing rapidly .
Environmental protection first, continuous innovation, building industry benchmarking enterprises
Innovation will prosper, and no innovation will perish. For enterprises, innovation is the foundation of enterprise survival and development, and it is irreplaceable. The company takes "Technology enhances value, integrity expands the future" as the business policy. Adhering to the principle of "science and technology pilot, quality first, customer first", the products are deeply loved by the majority of users for their stable quality, beautiful appearance and excellent hand feeling. At the same time, it has established a solid upstream and downstream supply and marketing chain with the vast number of dealers and users, and has a high reputation guarantee in the hearts of customers and suppliers.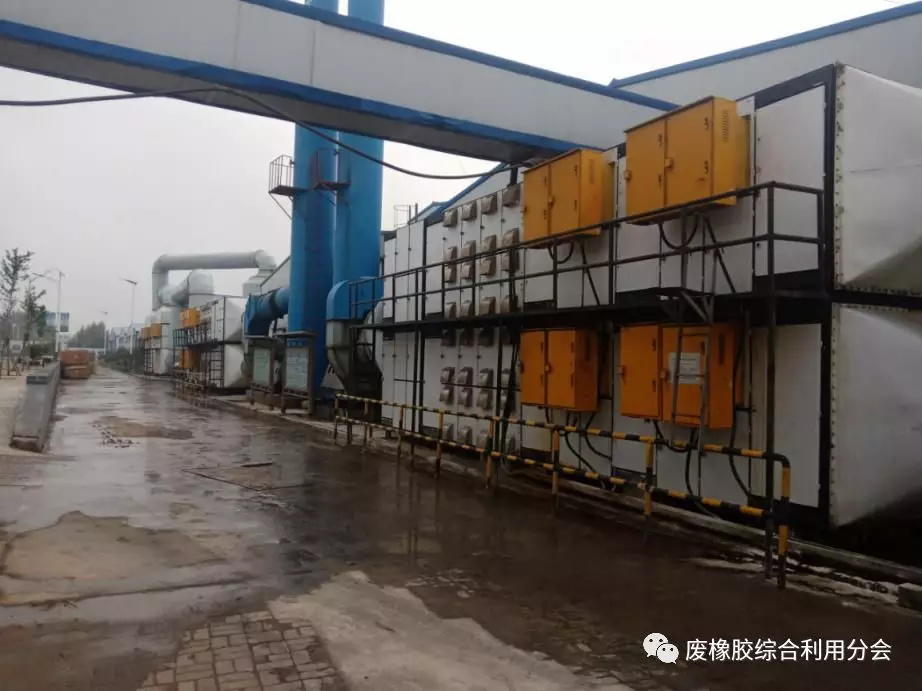 In accordance with the highest level requirements of a benchmarking enterprise in the construction industry, it is the first in the industry to adopt a control system for auxiliary materials and feeding of auxiliary equipment to ensure the accuracy of raw material delivery and measurement and the pollution-free environment. The inner tube extrusion line and inner tube vulcanizing machine, which are mainly manufactured by independent technology, are controlled by computer cluster, which can greatly improve production efficiency, reduce energy and rubber loss, and make green tyre extrusion uniform and easy to operate, ensuring inner tube vulcanization. Balance of quality. The company implements all-weather monitoring of the production process to ensure safe and orderly on-site management. The application of international advanced inner tube research and development and testing equipment ensures excellent and leading product performance.
Since the establishment of the factory, the concept of environmental protection first has been running throughout. The factory's first-generation workshop flue gas treatment system took the lead in obtaining a national patent, and invested more than 20 million yuan to upgrade the second-generation system and sewage discharge treatment equipment. At present, the smoke and water emission values ​​of all workshops of the company have reached the testing standards of the Environmental Protection Bureau, and at the same time, they have obtained the national reclaimed rubber production permit. The factory area surrounded by green plants and the garden-like factory improve the production and living environment of employees, and the physical and mental health of employees. In recent years, the technical level of environmental protection equipment in the reclaimed rubber industry has changed rapidly. Many environmental protection equipment is energy-saving and environmentally friendly. The company decided to spend a lot of money to upgrade the third-generation environmental protection equipment in 2020, so that no waste water is discharged, and the exhaust gas discharge completely meets the standard. The introduction of domestic advanced reclaimed rubber production technology has improved the quality of butyl reclaimed rubber and natural reclaimed rubber in all aspects.
In the interview, Mr. Zhao emphasized that it is particularly important to achieve big goals and subdivide small goals. First, strictly control product quality, control raw materials and process control, and make finished products perfect. The second is to stimulate the talents of technical personnel, deepen cooperation with scientific research institutes in universities, and use new materials and new processes to improve product quality. The third is to increase investment in science and technology, vigorously introduce new equipment, and eliminate outdated processes, so that the company's tooling equipment is in a leading position in the industry. The fourth is to develop new products to make the quality of inner tube products more stable, and entertainment air cushions are popular among users. The fifth is to increase the upgrade and replacement research and development of tyre patches and recreational air cushions.
Achieving customer value, Huaxing Wanda, an adult who achieves itself, goes far and steadily
my country is a big producer and consumer of rubber products, and it is also a country that lacks rubber resources. The utilization of recycled rubber is extremely important to our country, especially in the northeast region, where there are no natural rubber resources, and there is no large-scale reclaimed rubber enterprise. After six years of development, Huaxing Wanda has grown gradually. The output of inner tubes is the largest in the world, and the output of reclaimed rubber ranks first in the Northeast. The company has been recognized by the local government and customers. At the same time, the company is also committed to building a benchmark enterprise in the northeast region of the green recycling industry chain of waste inner tube rubber, and making greater contributions to the comprehensive utilization of waste rubber in China.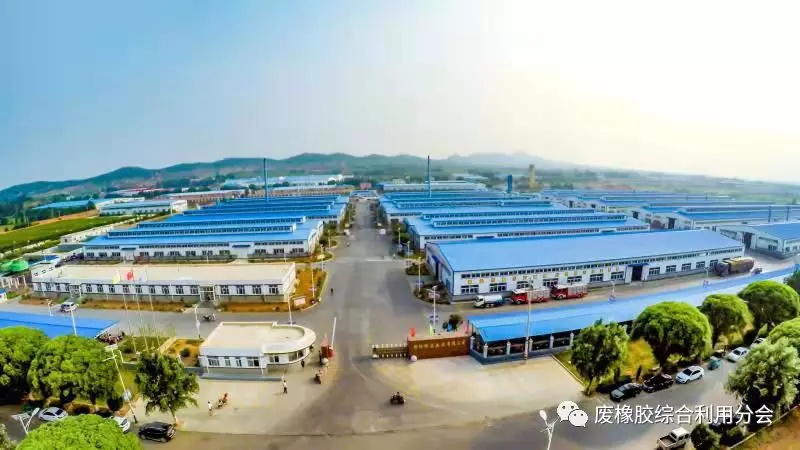 The employees of Chaoyang Huaxing Wanda tyre Co., Ltd. know that product quality is fundamental, service attitude is the key, quality determines survival, and attitude affects development. Perfect service without limit has become a concept deeply rooted in the hearts of Huaxing Wanda employees. It is easy to serve well once, but it is rare to have good service all the time, every time seriously, only for the eternal trust. The staff are dedicated to providing customers with caring and continuous high-quality services at all times. The employees take "hard work, integrity, commitment, and practical results" as the goal: work hard to build a solid corporate foundation, promise first-class corporate services with honest beliefs, and create efficient corporate performance with the spirit of hard work. Faster, wider and better service for customers, and strive to meet the needs of customers with more, stronger and more personality.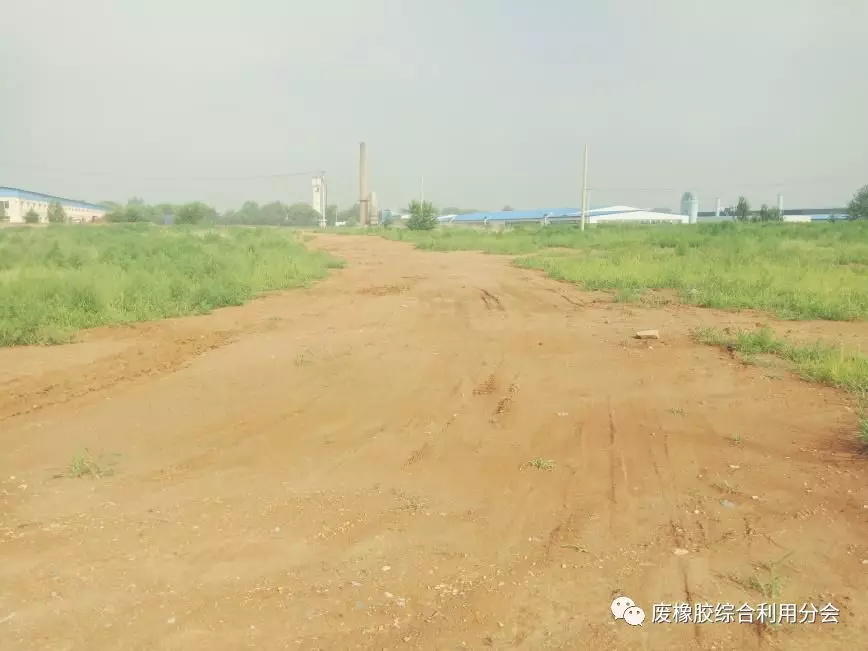 Over the years, Chaoyang Huaxing Wanda tyre Co., Ltd. has written its own chapter in the industry with professionalism and sincerity. The past can't be traced back, and the future is full of beauty. In the future, Chaoyang Huaxing Wanda tyre Co., Ltd. will also aim to develop high-quality products and enhance its competitive advantage, give full play to its technological advantages, and bring better products, better technology, and better services to the majority of users.